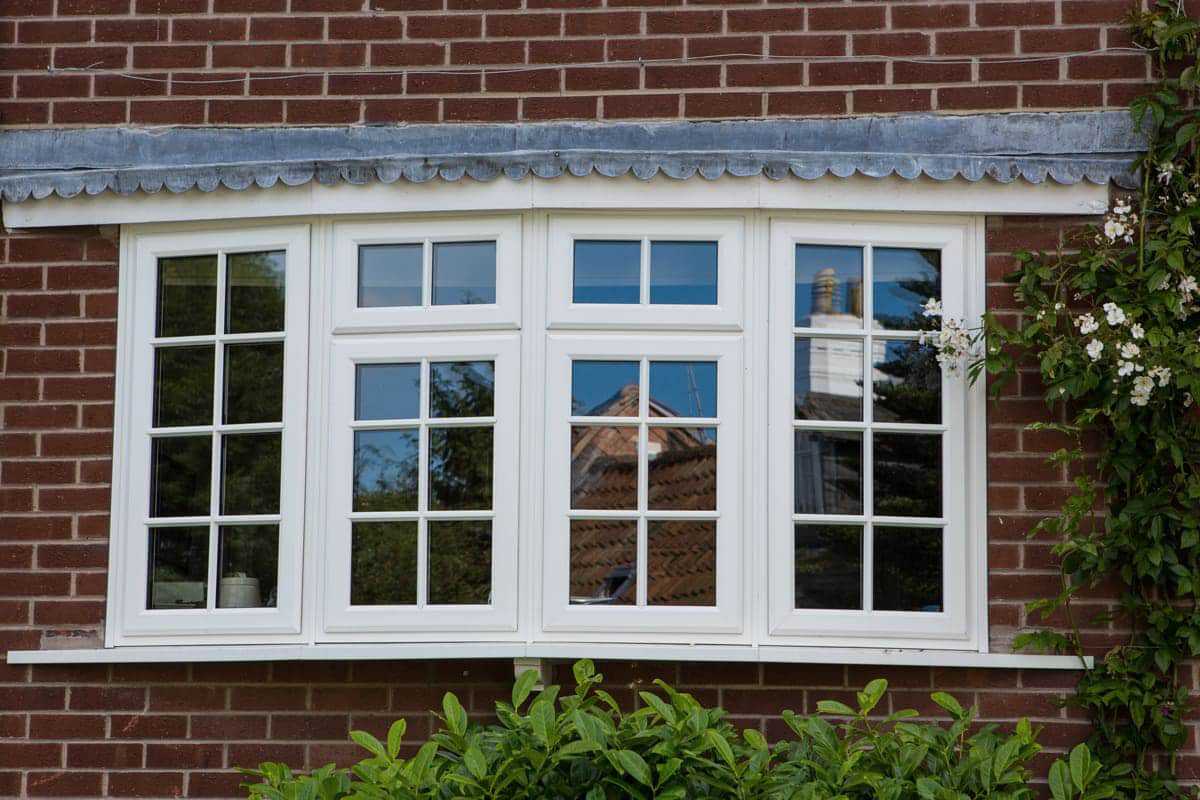 Why Upgrade To Double Glazing?
Posted on
If you are contemplating renovating your home, you may be looking to upgrade your windows to double glazing. An increasingly popular option for households with approximately 80% of homes in the UK benefitting from double glazing. Here are some of the reasons why more and more homeowners are choosing to upgrade to double glazed windows.
Keeping Cool In The Summer
As we've seen over the past couple of months, we clearly can't handle the intense heat of the summer and there's nothing worse than trying to get to sleep in these scorching temperatures. Luckily, double glazing can play a huge part in helping to keep your home that extra bit cooler than a single glazed window could. This is a result of the sun rays getting trapped between the panes of glass, therefore, reducing the amount of heat entering your room. It's also recommended that you keep your curtains closed during the daytime when you're at work as this can assist in keeping your room cooler.
Stay Warmer In The Winter
As well as regulating temperatures within your home during the winter, double glazed windows can have the same effect during the freezing winter months. It may concern you to hear that between 50% to 70% of heat is lost through single-glazed windows, especially when your household is cold enough as it is. It's better to upgrade during the summer or autumn months in preparation for the winter.
Noise Reduction
This point is essential if you live in a particularly loud area such as within a busy city. Upgrading to double glazing can improve noise reduction by up to 60%. If you are suffering from sleep deprivation as a result of too much noise outside of your home, you should certainly contemplate upgrading to double glazing.
More Energy Efficient
As discussed early in the article, double glazing can help regulate the temperature within your home during both the summer and winter. This will, therefore, make your home more energy-efficient as you won't need to spend as much money on heating and electricity for fans. This will help to keep your costs down during these particularly expensive months and will also help to reduce your carbon footprint.
Improve Property Value
If you are looking for ways to improve the value of your property before it goes on the market, or perhaps you want a long-term investment that will benefit your household, double glazing is your solution. If your home is particularly dated, the addition of double glazed windows can modernise the property.
Speak To The Double Glazing Experts
If you are considering getting double glazing for your home or perhaps you would like to find out more and request a free quote. Call our friendly team on 01234 854 690. Alternatively, you can fill out an online contact form and a member of our team will get back to you as soon as possible.
Browse More Articles →