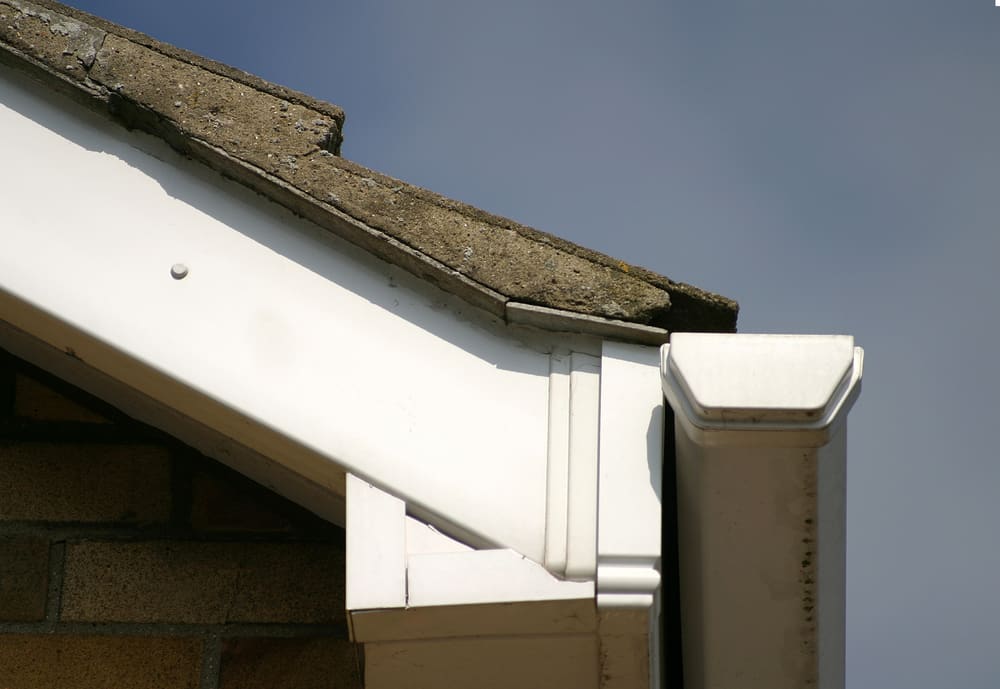 Fascia and Soffit: What Are They and Why Do I Need Them?
Posted on
Fascia and soffits are sometimes forgotten when it comes to roofing, yet they are an important component that must be maintained. They both have a role in lowering your roof/home maintenance costs. For this, you need to know what fascia and soffits are and how they benefit your home. 
What are Fascias?
The fascia is part of the roof which is placed at the spot where the roof meets an outer wall, otherwise known as the roofline. Fascia, also known as fascia boards, are long, straight boards that run down the bottom edge of the roof and are attached to the trusses directly. Fascias support the guttering as well as the last row of tiles or other roofing material.
What are Soffits?
Soffits are usually utilised in the main roofing area, but they can also be found under porches and even under stairwells. They are commonly made of uPVC since it is durable and can withstand harsh weather.
Why do I need Fascia and Soffits?
Ventilation
Fascia and Soffits work together to provide ventilation as hot air can get built up over time. Vent systems can be installed in your fascia and soffit to allow hot air to leave and be replaced by cooler fresh air. When a lot of hot air builds up within your house, it can cause your roof to overheat, which can lead to condensation damage. A lack of ventilation can lead to the growth of mould and mildew in your attic space, as well as wood rot in your wooden beams.
Sealing your roof
Fascia and soffits serve as the final barrier between your home's interior and the outside world. The feet of your roof rafters will be protected from the weather by a well-installed fascia and soffit. As a result, you won't have to worry about moisture-related issues like wood rot and mould. It also keeps birds, rats, and insects out of your attic or roof void, where they can make their nests.
Aesthetics
Fascia and soffits can be painted white for a more neutral impression or treated in a variety of finishes and colours to match the architectural design of your home. Fascia and soffit are most commonly made of uPVC since it is nearly maintenance free, but they are also available in other materials such as wood if you like a more classic aesthetic.
For more information about Guttering, Fascias and Soffits, contact our friendly team on 01234 854 690 who will offer expert advice and service. 
Maintaining Your Fascia and Soffits
Regular maintenance of your fascia and soffits is essential in preserving the longevity of your roof and the overall health of your home. Inspecting your fascia and soffits from time to time for signs of damage is important. Look out for peeling paint, rot, or dampness, as these could indicate a problem.
If you see any signs of damage, it's important to act quickly. Leaving a small problem unattended can lead to larger issues down the line. If your fascia and soffits are made from wood, for example, rot can spread quickly and cause significant damage to your roof and home. If you're unsure about the condition of your fascia and soffits, consider hiring a professional to perform an inspection. They have the expertise to identify and address any issues before they become serious.
Soffits Fascia and Soffit Replacement
Should your fascia or soffits need replacing, it's essential to choose quality materials and hire a reputable installation service. Remember, these components play a critical role in protecting your home from moisture and pests, as well as providing ventilation.
uPVC is a popular choice due to its durability and low maintenance requirements. However, if you prefer a more traditional look, wood is also an option. Make sure to treat wooden fascia and soffits with a protective sealant to enhance its resistance against the elements.
While replacing fascia and soffits, consider also updating your gutter system. This is an opportune time to ensure everything is working cohesively to protect your home.
Remember, when it comes to fascia and soffit replacement, it's not a job to rush. Take your time to find a reputable service provider who can deliver quality workmanship.
Conclusion
In summary, fascia and soffits are an important part of your home's roofing system. Not only do they add to the aesthetics of your home, but they also play an integral role in providing ventilation, preventing moisture damage, and keeping pests out of your home. Regular maintenance and prompt repair or replacement when necessary will go a long way in preserving the structural integrity of your roof and home.
For expert advice and top-quality service in guttering, fascia, and soffit installation and maintenance, don't hesitate to reach out to our friendly team at 01234 854 690.
Browse More Articles →