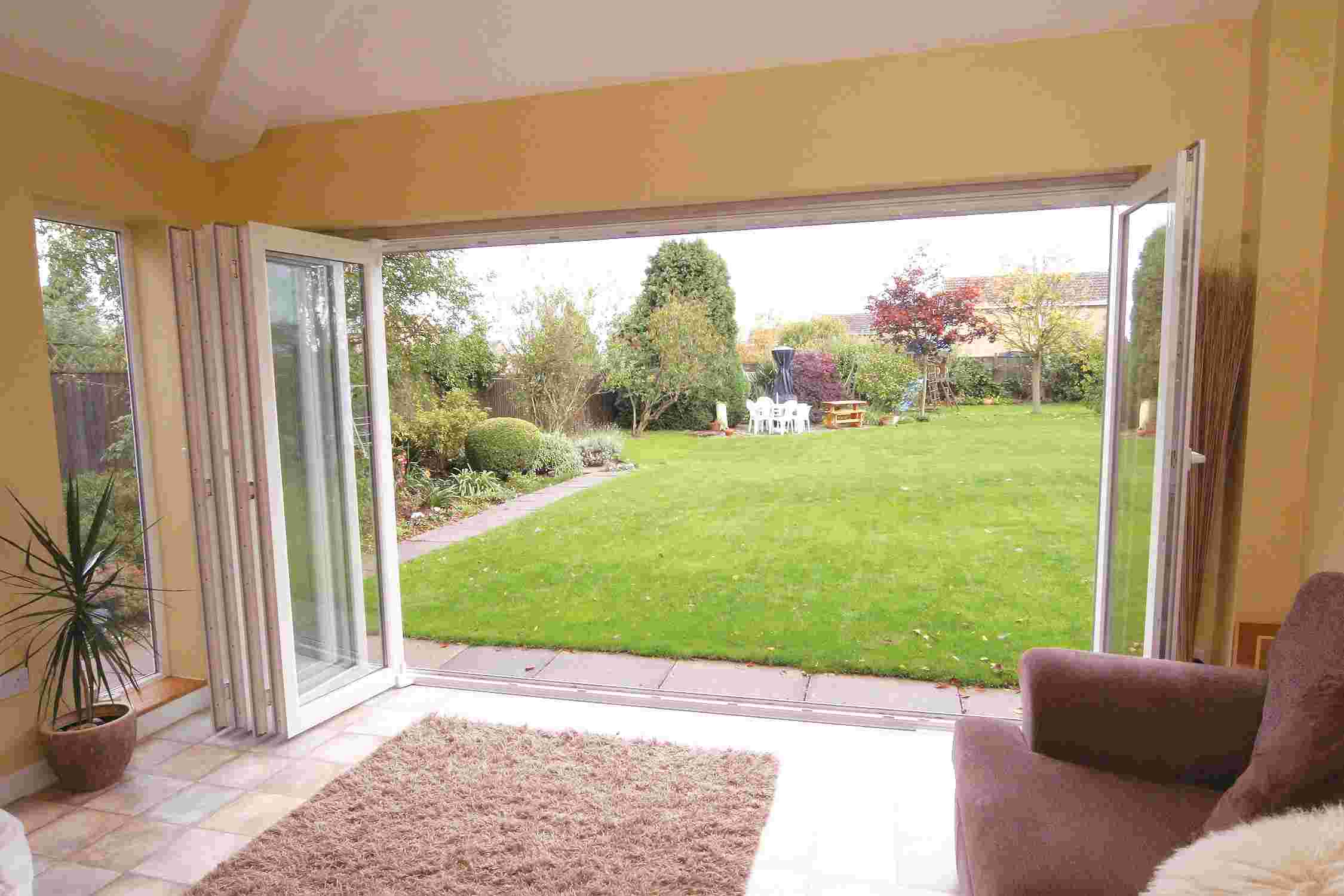 Benefits of Bifold Doors
Posted on
Bifold doors are becoming a popular choice for property owners looking to maximise space and light. It's the ideal way to connect the inside to the outdoors with a glass wall that provides views that go beyond what a window and door can provide. Explore all the benefits that bi-folding doors offer, whether that's for your domestic or commercial property.
Light and Space 
Bifold doors allow the eye to gaze beyond the back of the house, which will flood your home with natural light and increase the sense of space in the room. This also offers a seamless connection between your indoor and outdoor spaces, allowing you to experience the freedom of the outdoors while maintaining the comfort of your home.
Fits Your Homes Aesthetic 
Another advantage to consider is the variety of bifold door options available. You have the choice of picking the style, configuration, and material of the door you want fitted. Bifold doors can be designed to fit your properties aesthetic as they come in various different colours. 
Flexibility 
Bifold doors are designed to take up the least amount of space feasible. Unlike other patio doors, bifold doors fold back on themselves and completely open up your wall. That means, your home's natural flow is not disrupted.
Bifold Door Options 
When researching Bifold doors, you may have come across the terms "top-hung" and "bottom-rolling". These terms describe how bifold doors open and how the weight of the doors is sustained. The majority of the operational mechanics may be simply hidden behind top-hung bifold doors, giving your area a cleaner appearance. Bottom-hung bifold doors are easy to install and don't pull as much weight from the frame's top. There is a bifold door to fit all your door needs! 
Security 
When it comes to installing doors, security is a crucial factor to consider. Whether you choose a conventional wooden bifold or a modern glass design, these doors come with a variety of security features to give you complete peace of mind. 
Speak to our experts
If you'd like more information or a free quote on our bi-folding doors, please contact us. Call 01234 854 690 or fill out an online contact form to reach out to our friendly team of specialists.
Browse More Articles →